Hey, I'm Matthew. Are you thinking about attending GlassFest 2022 in downtown Corning this year? If so, here are five things I wouldn't want to miss during the festival: 
Rock the Park
Is a festival actually a festival without a ton of live music and entertainment? I don't think so either!
Did you know that the Gaffer District will be paying tribute to the 1970s Corning event, Soundings, throughout GlassFest 2022? That means you'll be able to attend more free performances than ever before! When you visit GlassFest this year, you won't want to miss the return of the Rock the Park music series, where you can experience a mix of local, regional, and national artists, including Chasing Neon, Claudia Hoyser, and John King.
Here's the full lineup:
Bad Bear – Friday from 6:00 pm to 7:30 pm
Chasing Neon – Friday from 8:00 pm to 10:00 pm
Rob Bellamy – Saturday from 6:30 pm to 7:45 pm
John King – Saturday from 8:15 pm to 9:45 pm
Fireworks – Saturday at 9:45 pm
Wendy Owens – Sunday from 1:00 pm to 2:15 pm
Memorial Day Salute – Sunday from 2:30 pm to 3:00 pm
Claudia Hoyser – Sunday from 3:15 pm to 4:45 pm
Axe Throwing
Ready for a pun? 
GlassFest is back in axe-tion for 2022 (literally). 
It's not every day you have the opportunity to throw an axe in downtown Corning (At least I hope you're not throwing axes downtown on the regular!). So, during your time at GlassFest 2022, make sure to add axe throwing to your itinerary!
Here are the details:
Denim Axe Throwing Co. will be set up on Market Street between Wall and Cedar Street. 
Axe throwing will happen:

Friday, 5:00 pm to 8:00 pm
Saturday, 12:00 pm to 8:00 pm
Sunday, 11:00 am to 3:30 pm 

The cost for axe throwing is $10 per turn, which is normally 10 throws or 1 game.
Fireworks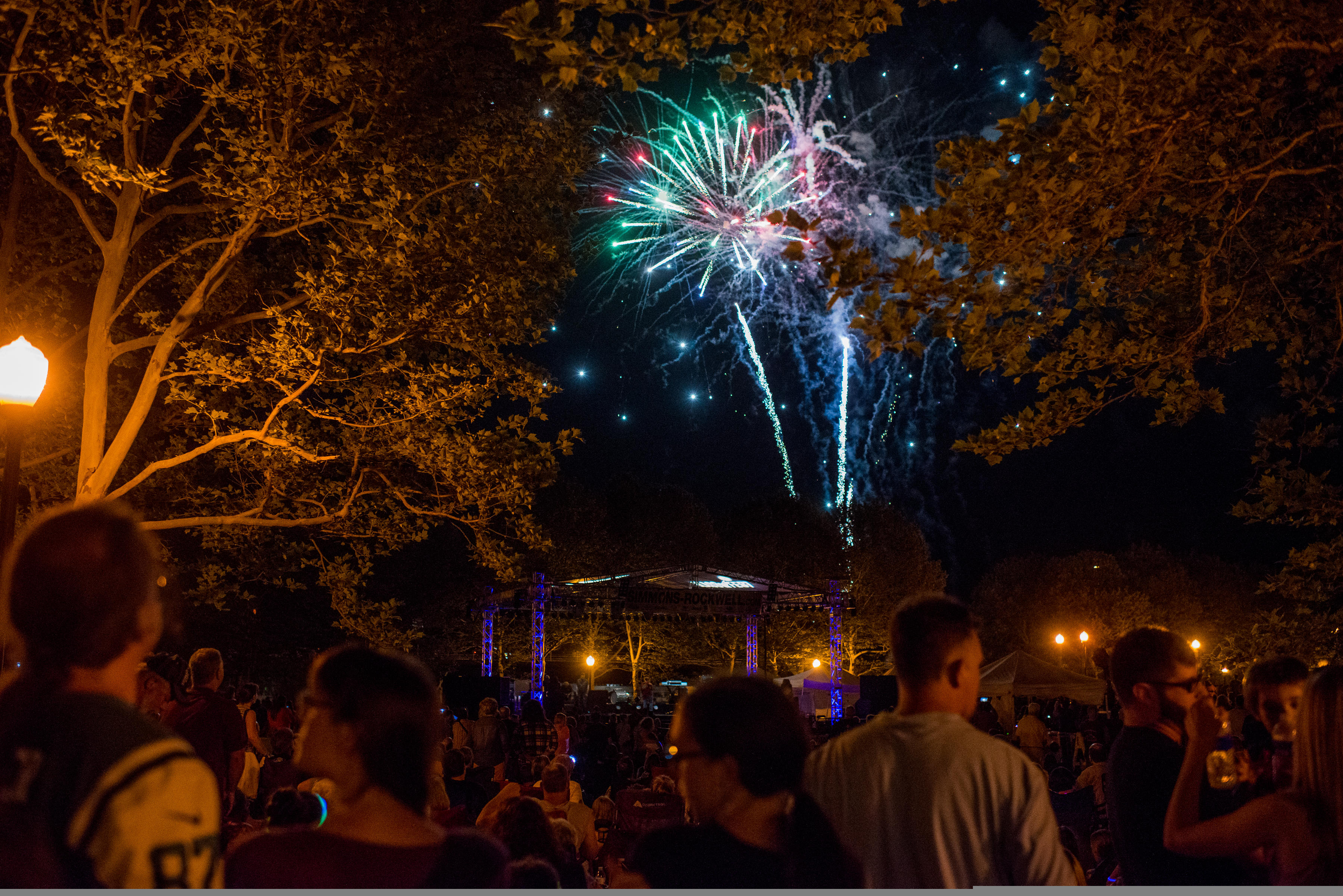 Disclaimer: I'm 100% a sucker for fireworks (Don't lie; you are too!).
So, make sure to end your Saturday night at GlassFest with fireworks starting at 9:45 pm. 
Insider tip: I think the Centerway Walking Bridge is the best place to view fireworks in downtown Corning, but you'll want to arrive early!
Dance & Dine
The best place to grab a bite to eat is outside in the Gaffer District, right? I swear I'm not biased. Add live music, and downtown Corning transforms into the coolest place on earth! Again, I promise I'm not biased.
Really though, you won't want to miss Dance & Dine on Friday, May 27th!
I can't dance (insert joke about having two left feet here), but I better see you there if you can!
Kids Zone
Presented by the Y at Watson Woods and the Corning Family YMCA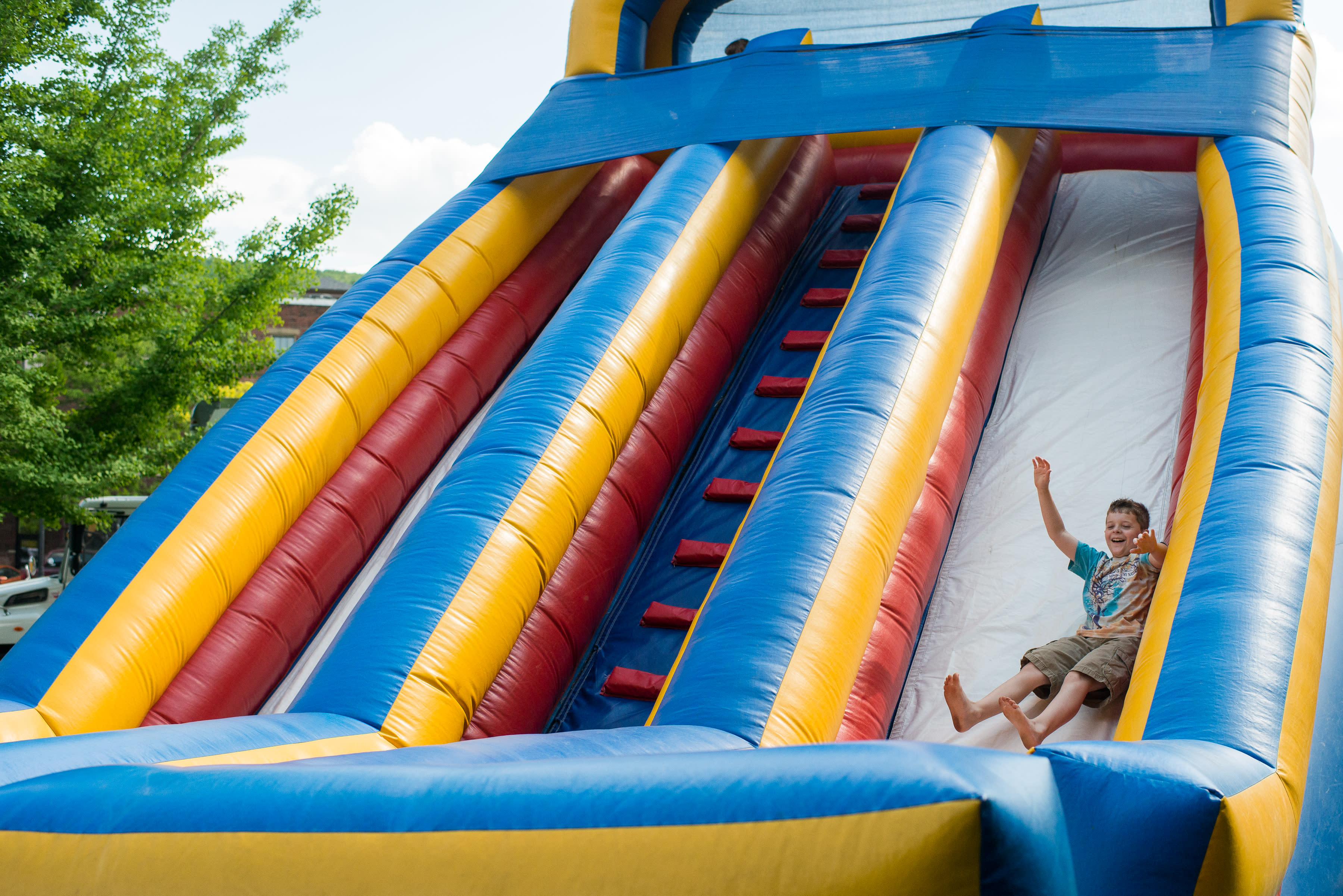 No one warned me as a parent that most of my days would be spent trying to find ways to keep my kid occupied. 
Did that statement resonate with you? If so, when you visit GlassFest 2022 this year, don't forget to stop by the Kids Zone so your little ones can experience inflatables, games, face painting, arts and crafts, and more!