Hi! I'm Becca, and I will be your tour guide through the Gaffer District. Today, we'll be going through some of my favorite ways to eat and shop in my hometown. I've lived here almost my entire life and truly believe there's no better way to experience a small town, like mine, than through a local's eye. So, whether you're a local hoping to see if you're missing out on something or a first-time visitor, get your walking shoes ready and make sure you're ready to eat!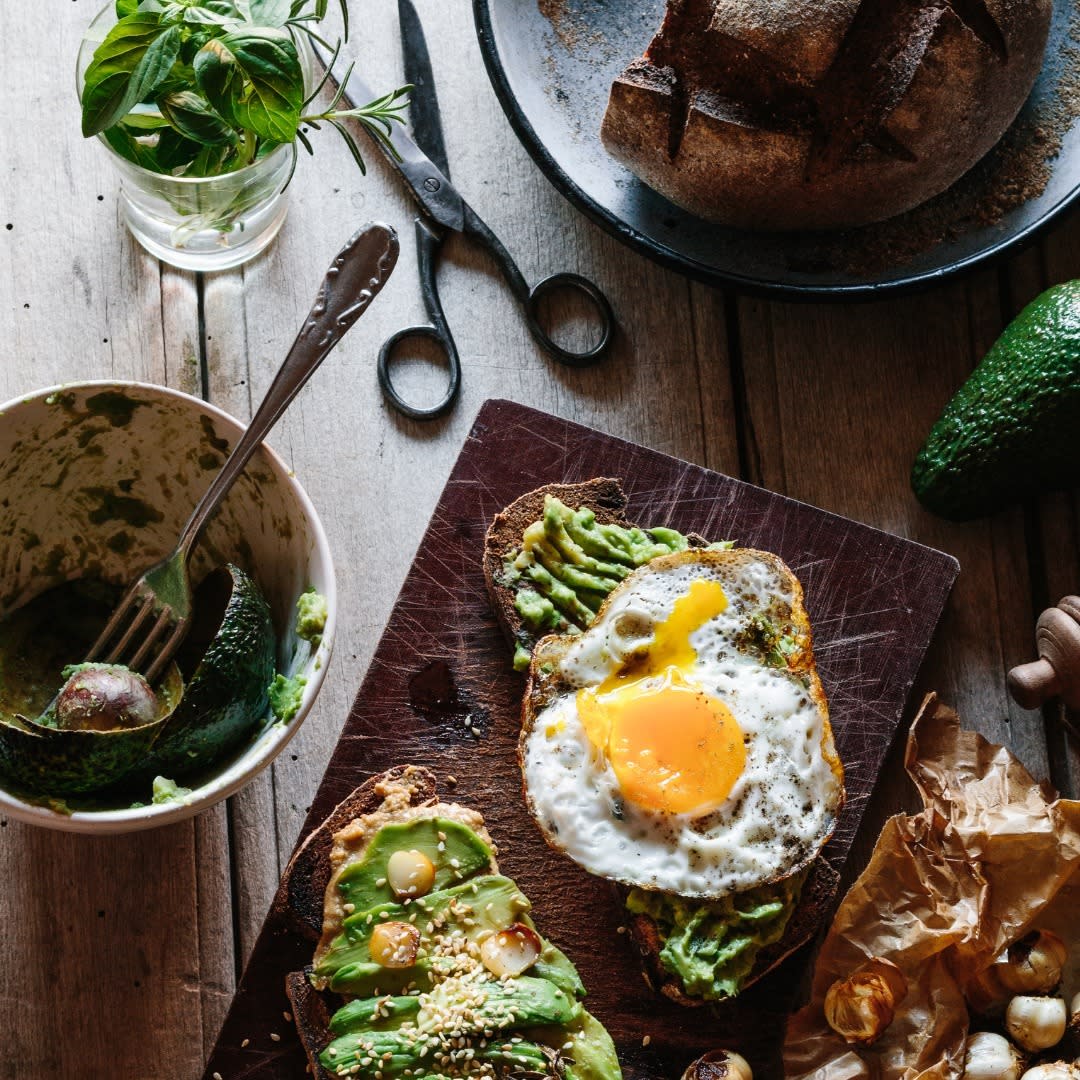 Favorite Brunch Spot
There's just something about a Sunday brunch with friends that fills the soul (and stomach) up. My go-to is The Quincy Exchange. This is a place where I can throw on a cute dress and enjoy splurging on a meal or stay within my budget, depending on the season I'm in. From the moment this place opened on Market St., I have been so drawn to the atmosphere and food. I love the way the natural light that fills the open room in the mornings and how kind and knowledgeable the staff is. My typical order is the avocado toast with a poached farm egg, a mimosa or two, and the tiramisu. You can grab this meal and more on Saturdays and Sundays from 11 a.m. to 3 p.m. I suggest making a reservation ahead of time as I know this is a go-to brunch spot for many other locals and visitors.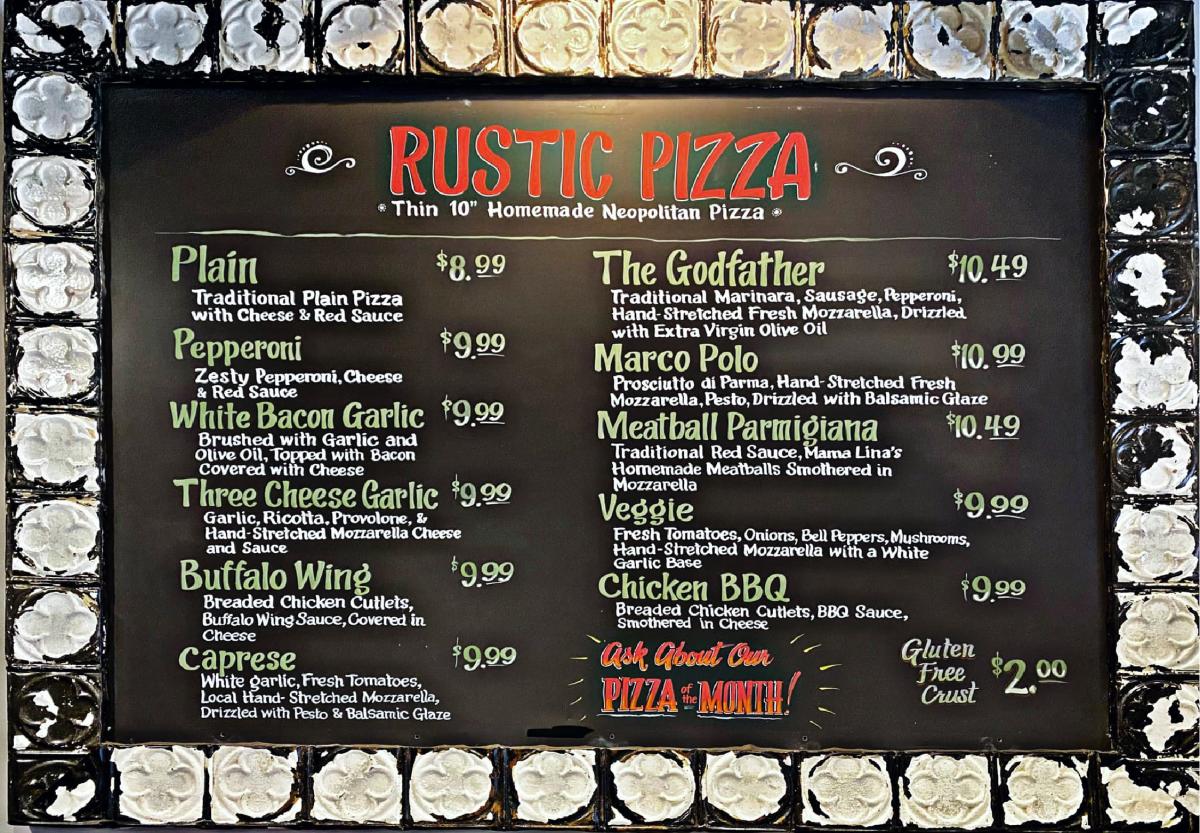 Favorite Lunch Spots 
Lunch is probably my favorite meal of the day. It doesn't require being up too early or out too late, and there's nothing like a good sandwich or wrap. So with that, let's get to the good spots. 
When I'm craving a sub, pizza, antipasto, or all of the above, you can find me at Aniello's. This family-owned business has been going strong for decades and is one of the most popular places on Market St. It's the place you go to when you want to casually hang out with friends and family while enjoying some New York-style pizza. I remember the days when I would get some pizza and an antipasto delivered to me for lunch when Corning-Painted Post High School was Corning East High School (did I just age myself?? Go Trojans!). And when I was in college, I discovered how good their subs are. Now that I reside in the area, I'm spoiled with it being a short drive away. My go-to order these days is a chicken wing sub with extra bleu cheese and an antipasto salad. You can get this to-go, but I suggest grabbing a table and eating it there as it's best enjoyed right out of the oven. Make sure you have some extra water or something to cleanse the palette, as this sub can be a little spicy at times (hence the extra bleu cheese). You'll also probably want to avoid wearing white since it can be slightly messy. Since this is your casual pizza joint, you don't need a reservation, but be prepared to wait a little bit if you're going during peak lunchtime (or dinner time) hours. Otherwise, order ahead of time and take it to go. 
When I want more of a quiet but still casual place to sit down and enjoy an "upscale" meal, I'll go to Market Street Brewing Company (MSBC), or as I (and other locals) tend to call it, "Brewpub".  One of my favorite features about this place is the rooftop seating and a bier-garten, especially in the summertime. It feels extra special when I get the opportunity to dine in either of these areas at the restaurant because it allows me to soak in just how beautiful Market St. is. As for the food, a lot of locals will probably tell you to get the MSBC Mahi Tacos, but I'm going to tell you to try either MSBC Grilled Cheese Sandwich, the Crunchy Ahi Tuna Wrap, or something off of their Seasonal Special Menu. I will typically get the Ahi Tuna Wrap, while my partner will get the Grilled Cheese (and I will sneak a bite or two of it sometimes). But this is one of the few places where I will venture out and try something out of the norm, which is why I recommend taking a peek at their seasonal specials because they're always so good. 
When I want more of a quieter lunch experience that involves pizza, I'll go to Atlas or Cugini. Both of these places are great places to go with a larger group of people as they offer more space to sit and chat than other pizza places in the area. My go-to order at Atlas is and always will be a personal-size Chicken Cordon Bleu Pizza (sometimes I like to add spinach to it), while at Cugini, I will usually get the Marco Polo Rustic Pizza. 
If you ever want to feel transported back in time, then Old World Cafe is a must for lunch. This cute cafe offers so many delicious soups, sandwiches, and ice cream options. My go-to is the Turkey Tost, and if they have stracciatella soup that day, it's a must. This meal will hit the spot any day, but I tend to crave it more on rainy days.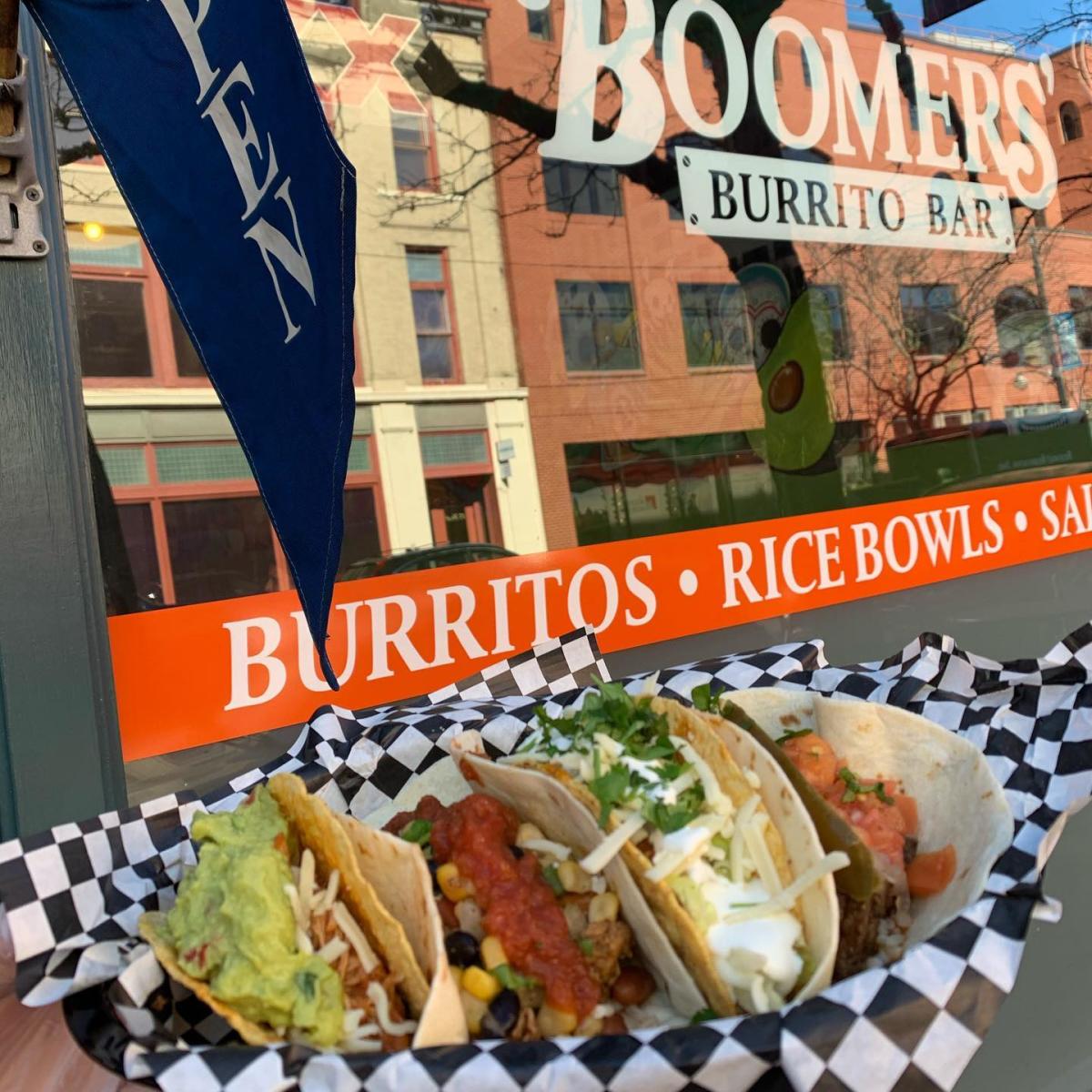 Favorite Dinner Spots 
While all of the options I've listed already also offer dinner (except for Old World Cafe), I chose the ones above for lunch because they offer a great lunch vibe and the ones below tend to be more of a dinner vibe for me. 
When I want to get dressed up a little more than usual and go out with my friends, I'll go to The Cellar. Not only is their drink menu my favorite in town, but I could eat their Chicken and Waffles every day. And this isn't just any chicken and waffles; this dish is as if Ryan Gosling's character from Crazy, Stupid, Love took the original dish out for an entirely new wardrobe and makeover. From the crispy tender chicken to fluffy waffle, to the way the organic sweet potato Brussels hash pairs surprisingly well with both, it's a must try. And if you still have room, definitely get some dessert. I recently tried the s'mores this past year, and it was a pretty neat experience. 
If you're craving a burger then you have to grab one of the best burgers in town from The Butcher's Son. We were super excited to try this place when it opened a couple of years ago and have been hooked ever since. I've tried just about everything on the menu, but my go-to is The Father and a salad with ranch dressing. The burgers are so juicy and perfectly cooked (if you don't like a little pink in your burger, be sure to tell them that, but I recommend trying it just as they prepare it). The side salad is simple, but the fresh feta and ranch amp it up. 
Lastly, if you're searching for a certain cuisine type and a quiet dining experience, Wild Ginger, Nine Elephants, and Little Boomers' Burrito Bar are excellent options. My go-to order at Wild Ginger is two spicy tuna rolls with crunch and a sweet potato roll. At Nine Elephants, I love getting an order of spring rolls and Panang Curry. Be sure to use caution when they ask you how spicy you want your curry because even though I like spicy food, the medium spice ended up being too much for me, so now I stick to just a tiny amount of spice. And as for Boomers', my go-to order lately has been chicken tacos - something so simple but always hits the spot.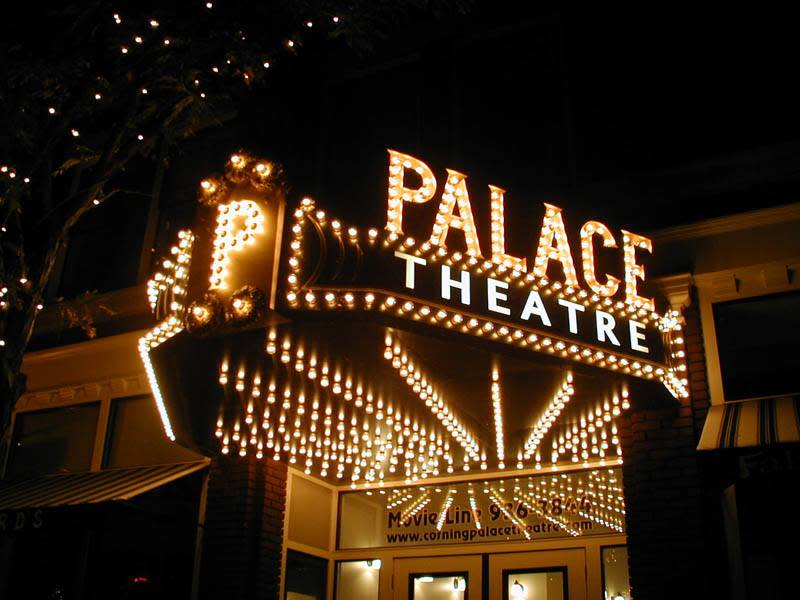 Favorite Date Night Spots
For date night, I would say the perfect spot for dinner is Sorge's. While there are so many places to go for either a first date or your 100th date with your soulmate, I recommend Sorge's because not only is it delicious, but this is where my partner and I had our first date in 2014. My go-to order is the Sorges Salmon with asparagus on the side (if it's a Friday night, I will also get an order of macaroni and cheese). However, I also love their pasta because it's the closest thing I'll ever get to enjoying my Italian grandmother's pasta dishes again. Be sure to make a reservation ahead of time as they do tend to be busy on the weekends. 
Another great date night spot is The Palace Theatre. This is our favorite place to go for movies because even though it's a smaller theater than others in the area, it's clean, the popcorn is good (and tastes like real popcorn instead of your average movie theater popcorn), and the seats are raised, so you don't have to worry about someone taller than you sitting in front of you. 
Last but certainly not least, Dippity Do Dahs is the perfect place to go either after dinner or a movie (or both). This is my favorite ice cream ever and beats Ben & Jerry's by a long shot in my opinion. The homemade ice cream is creamy, thick, and rich. My go-to is either a small chocolate peanut butter in a dish or as a milkshake (with whipped cream and extra peanut butter, of course). Plus, their Scoop Troop, as they call their team, is always welcoming and ready to help you. Be sure to also check out their seasonal flavors whenever you get the chance. 
By now, you might be a little too hungry to keep reading, but I promise you, I'm almost done, and soon, you can get in your car and head down to Market St.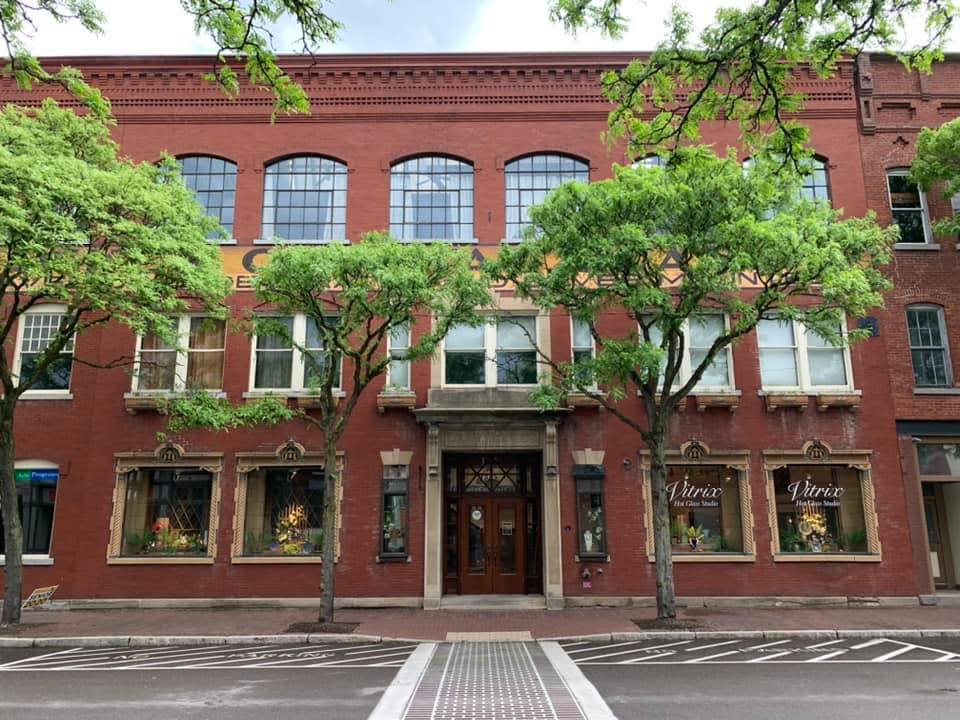 Favorite Shopping Spots 
I love going down to Market St. when I'm searching for the perfect gift. Many stores offer some great handmade and carefully selected items for every season. 
A new favorite of mine is Heathered Grey. I found some great gifts here for some family members during the last holiday season, like the Whispering Willow lavender body butter (of course, I ended up gifting one to myself as well). They also recently started carrying Able, which is an ethical clothing brand and one of my favorite brands of all time. You'll probably see me sporting the jacket Able is probably most known for around town - The Merly Jacket. It's the perfect denim jacket that lives up to the hype. I think it's so cool you can grab this little slice of Nashville right in Corning, NY. I also recently bought a dainty gold chain by Able from here and have been wearing it almost daily. 
And what's a trip to the Crystal City without stopping at Vitrix Hot Glass Studio? This is where you can find some amazing glass pieces created by a variety of artists. One of my favorite things to get there is the glass barrettes. I even still have a couple that I got with my mom when I was a kid, and I love being able to add some to my collection every now and then. 
Lastly, Market St. offers a handful of antique shops that are worth the time to check out. You never know what kind of treasures you might find. 
At the end of the day, you really can't go wrong with any place you decide to visit within the Gaffer District. And if you're a foodie like me, then I know you're going to especially love it. Be sure to let me know what you try by tagging me on Instagram! I can't wait to see you checking out some of my favorite spots soon. Enjoy!