GlassFest 2023 is just around the corner, and if you're planning to attend this exciting festival, there are plenty of activities in which to take part. From a free concert series to live glass blowing shows, you won't run out of things to do. Here's a guide on how to experience GlassFest 2023 in downtown Corning, NY from May 25th through May 28th. 
Rock the Park Concerts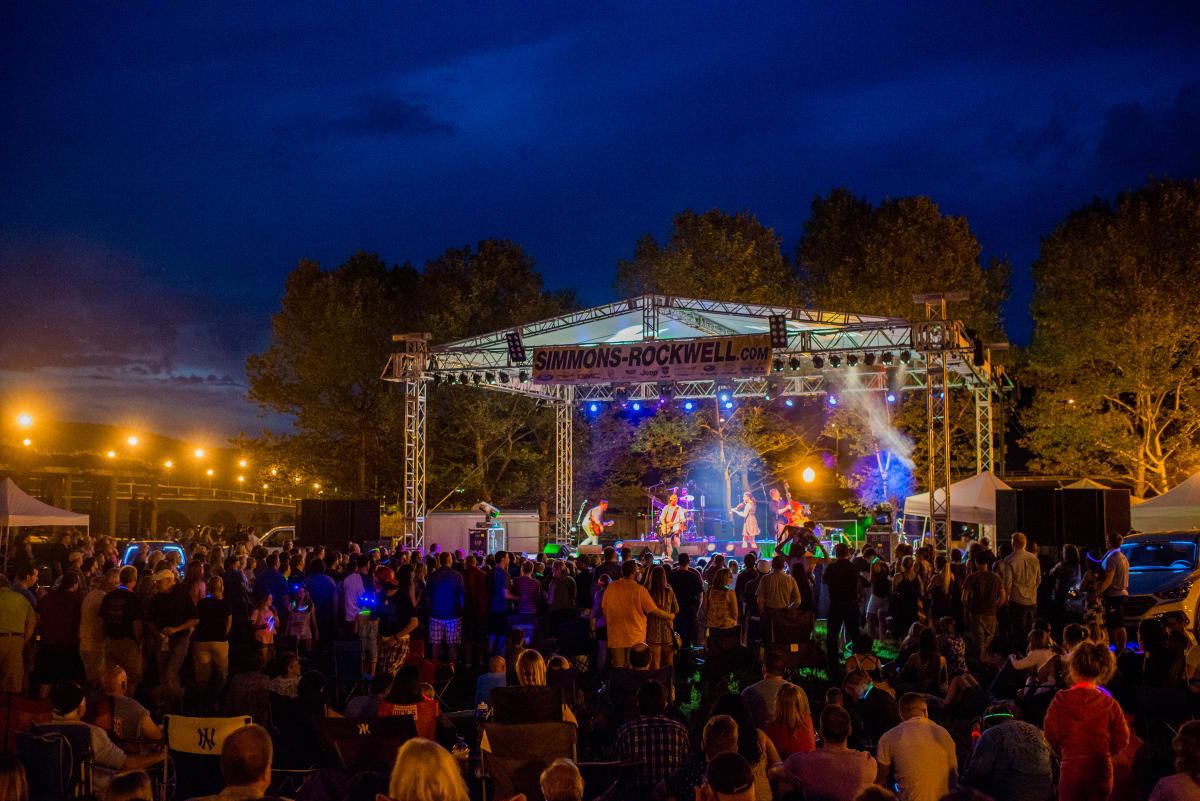 Location: Centennial Park Stage
One of the main attractions of GlassFest is the FREE Rock the Park Concerts. It's a perfect way to enjoy a warm late spring evening while listening to great live music. The lineup for the 2023 edition of GlassFest's Rock the Park includes 90s rock band Fuel on Friday night, Classic Albums Live Dark Side of the Moon presented by Corning-Painted Post Civic Music on Saturday night, and Sunday finishes off with The Sorters and Isaiah Smallwood. 
Check out all the showtimes below for Rock the Park sponsored by Simmons Rockwell:
Friday, May 26th 
Houston Baker Trio (singer/songwriters) 6–6:45 PM FREE
Bad Bear (rock/funk) 7–8  PM FREE
Multi-platinum award-winning band Fuel (alternative rock) 8:30–10 PM FREE 
Saturday, May 27th
Classic Albums Live Dark Side Of The Moon (Pink Floyd tribute band) sponsored by Corning-Painted Post Civic Music 7:30–8:15/9–9:45 PM FREE
Sunday, May 28th
The Sorters (roots rock acoustic) 12:45–2:15 PM FREE
Memorial Day Salute 2:30–3 PM FREE 
Isaiah Smallwood (soul, Christian Gospel) 3:15–4:45 PM FREE
Live Glass Blowing
Location: Centerway Stage
GlassFest is known for its live glass blowing demonstrations. You can watch master glass blowers from the world-renowned Corning Museum of Glass at work, creating stunning glass art right before your eyes. It's fascinating to see the process of how raw glass turns into a beautiful masterpiece. Don't miss this opportunity to see some of the best glass blowers in action. 
FREE Live-Glass Blowing Show Schedule:
Friday 12–8PM FREE
Saturday 11AM–8PM FREE
Sunday 11AM–8PM FREE
Fireworks Display over the Chemung River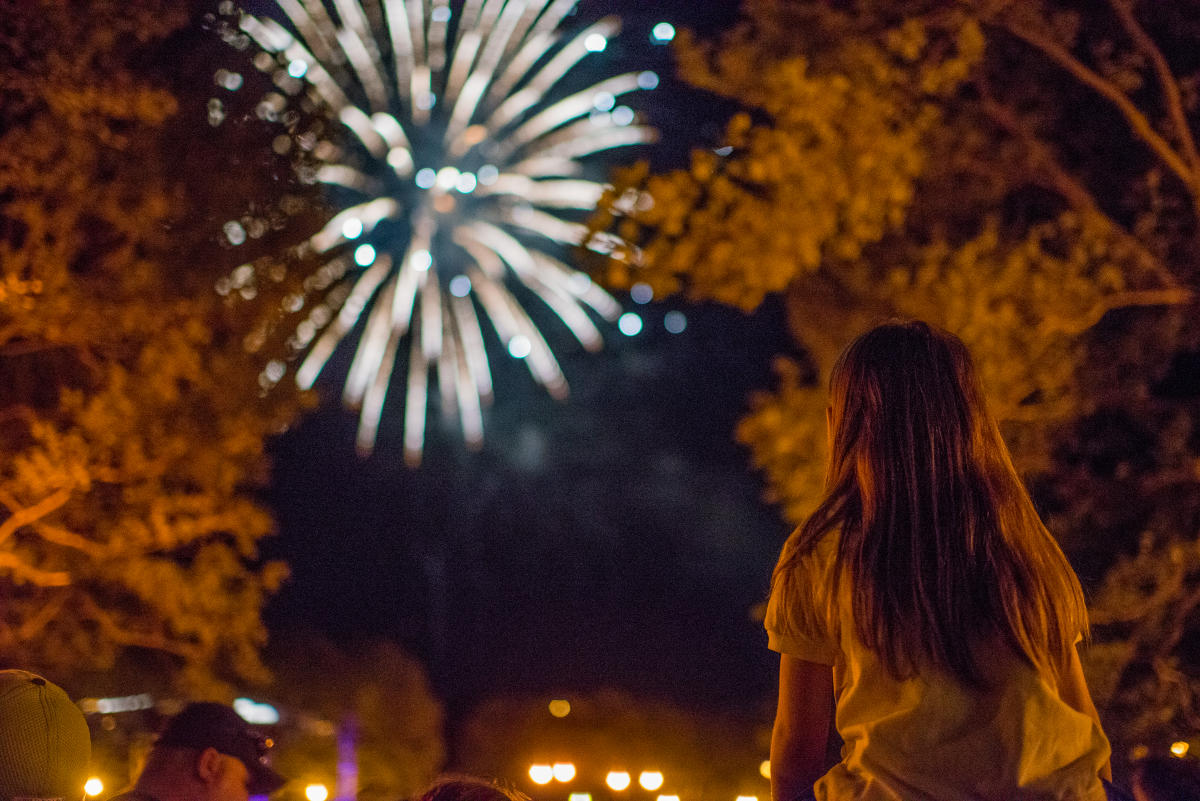 One of the most highly anticipated events of GlassFest 2023 is the fireworks display over the Chemung River. On Saturday night at 9:45 pm, the sky will light up with a spectacular show of colors and sounds. It's a perfect way to end the day and celebrate GlassFest with a bang.
You can watch the fireworks display from various locations along the river and in downtown Corning. It's recommended to arrive early to secure a good viewing spot and to bring a blanket or chair.
The fireworks display over the Chemung River is a must-see at GlassFest 2023. Don't miss the chance to witness this incredible display of pyrotechnics!
Street Vendors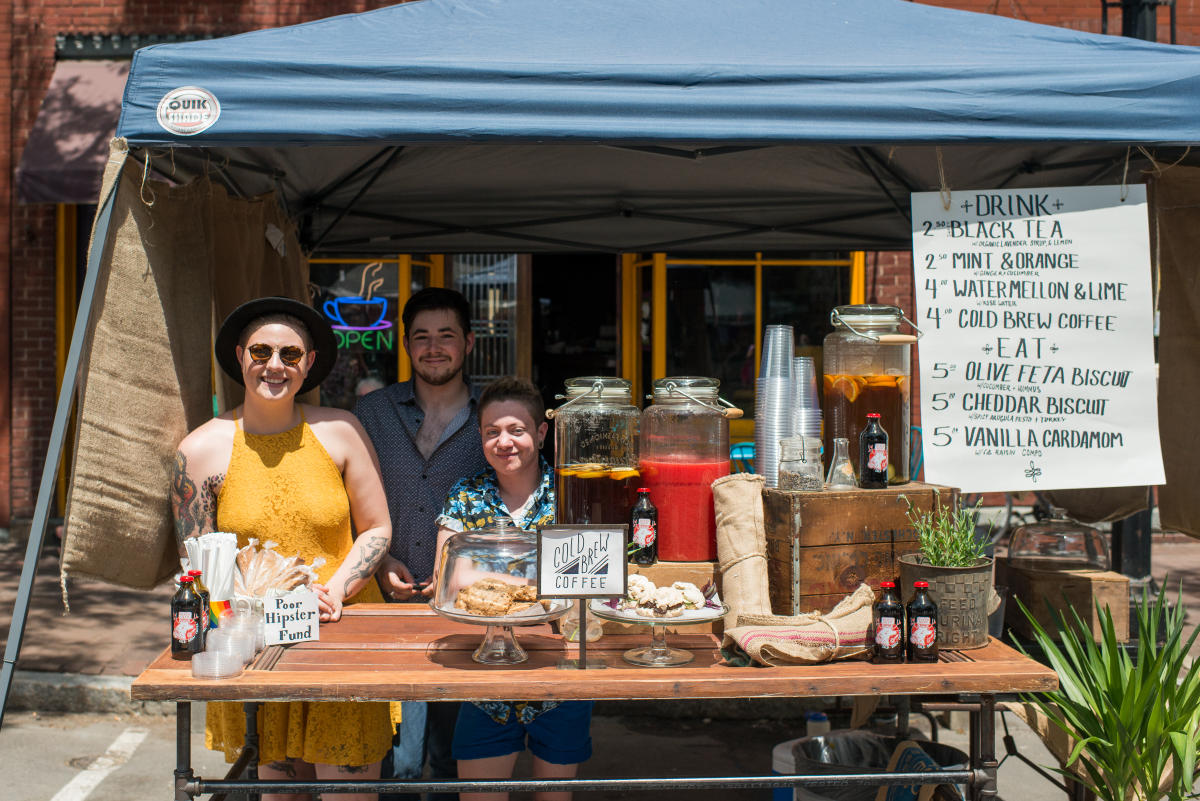 GlassFest also has an exciting selection of street vendors lined up for this year. From local businesses, you know and love to maybe an artisan you've never heard of before, you'll find a wide variety of food, jewelry, clothing, and other unique items for sale. Don't forget to bring some cash so you can indulge in some retail therapy!
Vendors open to the public:
4–9 PM on Friday, May 26th
11 AM–7 PM on Saturday, May 27th
10 AM–4 PM on Sunday, May 28th
Outdoor Dining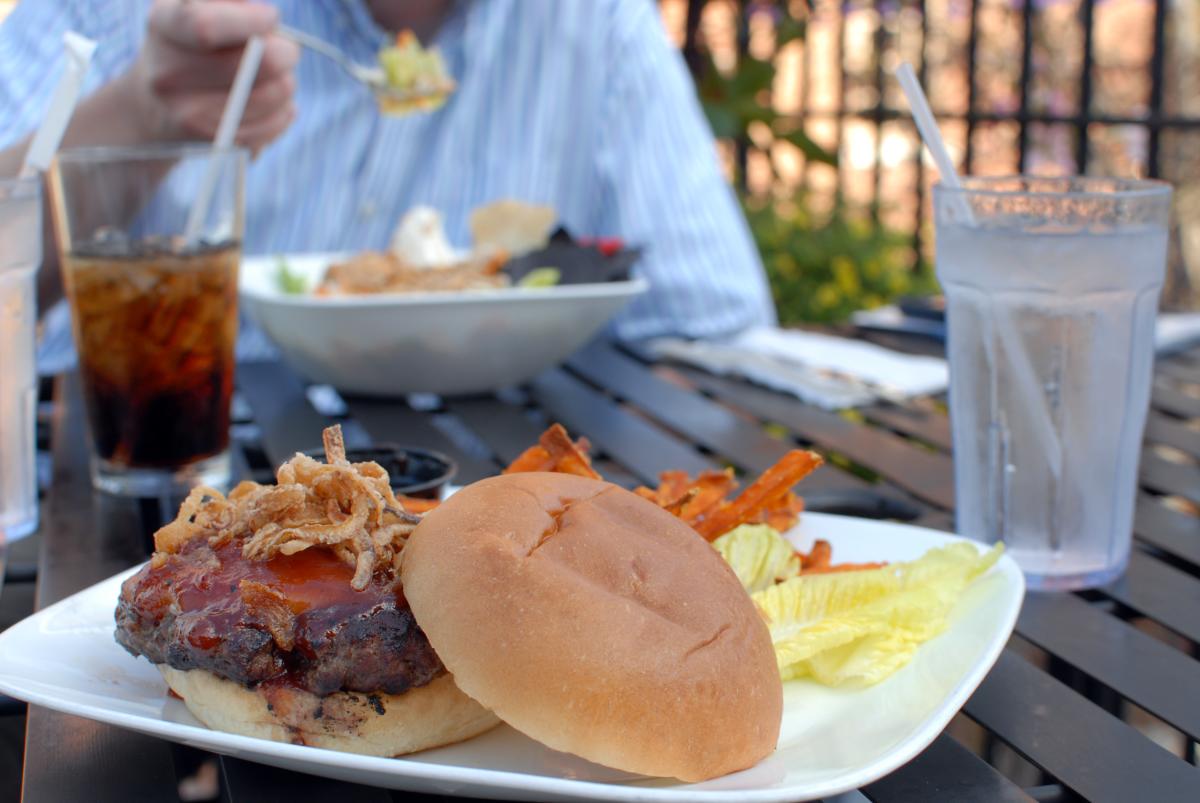 When it comes to dining, GlassFest has something for everyone. There are plenty of food vendors serving up a range of dishes, from classic festival fare to gourmet treats.  Be sure to check out one of the local restaurants with outdoor seating or head inside to enjoy a meal while taking in the GlassFest atmosphere.
Guided Public Art Tours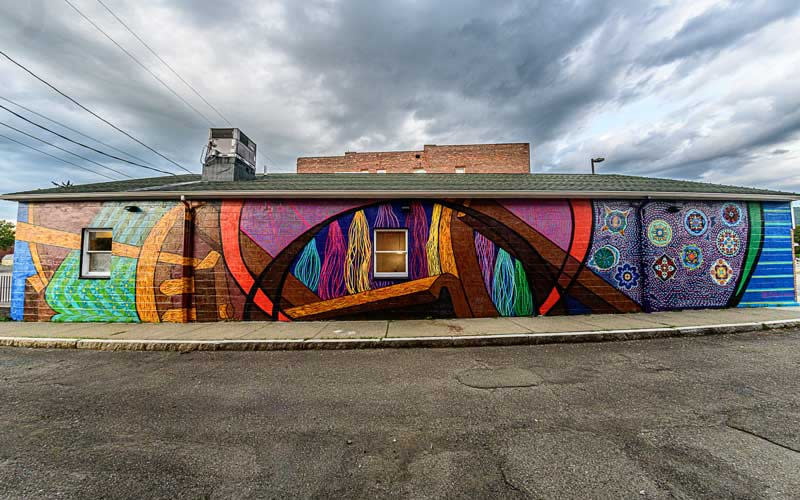 Meeting Place: Centennial Sculpture at the intersection of Market and Wall Street
GlassFest is not just about glass art, but all kinds of art. Take a FREE guided public art tour and explore the murals, sculptures, and installations scattered throughout downtown Corning. You'll learn about the artists and their inspirations while admiring their stunning works.
Guided-Tour Schedule (start times):
Friday at 4 PM, FREE
Saturday at 11 AM, 2 PM, & 5 PM, ALL FREE
Sunday at 11 AM & 2 PM, ALL FREE
*tours can last anywhere from one hour to an hour and a half, depending on crowd size.
Yoga in the Park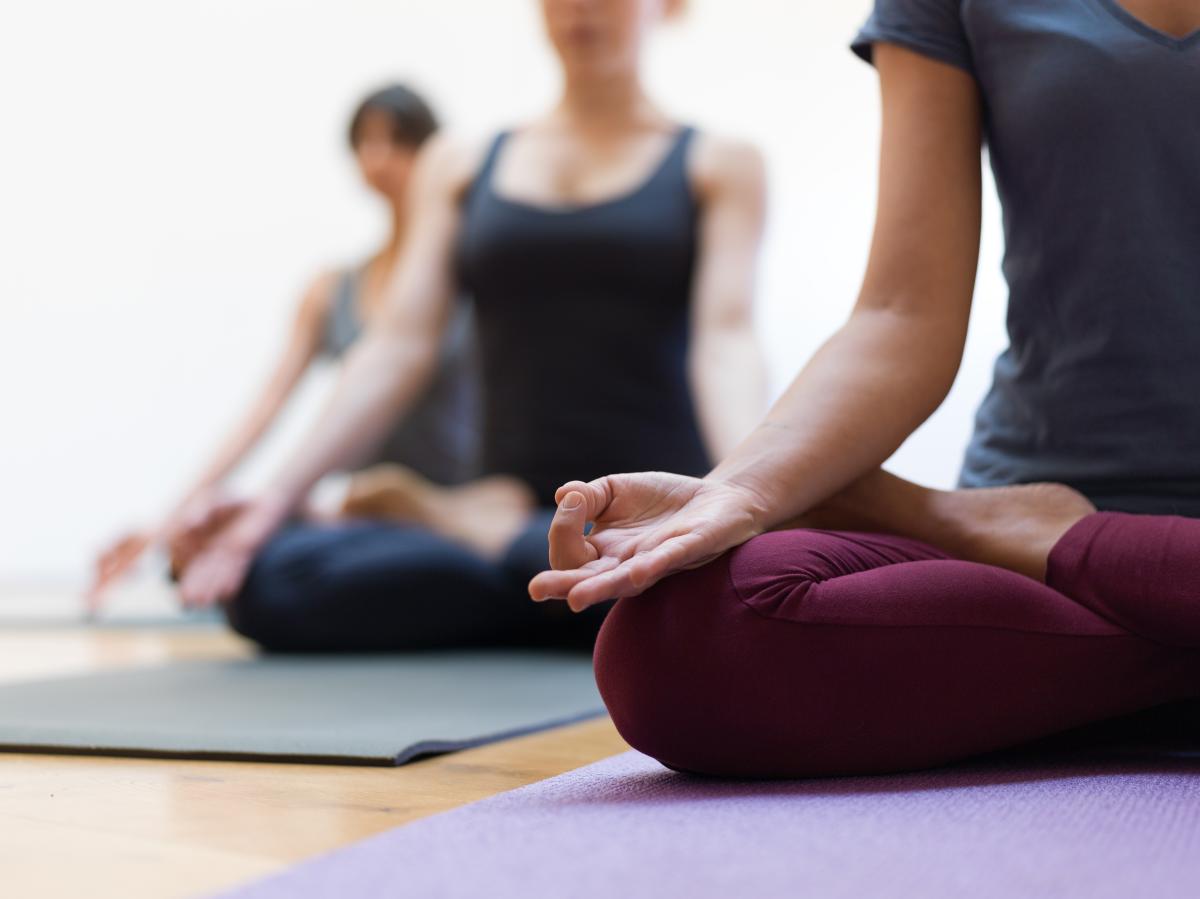 Location: Centennial Park
While GlassFest is known for its lively atmosphere and exciting activities, it's also a great opportunity to relax and rejuvenate. Take part in a FREE yoga class in the park, led by experienced instructors. Whether you're an experienced yogi or new to the practice, these classes cater to all skill levels. Bring your yoga mat and join the group for a peaceful and energizing session in the fresh air.
Schedule:
Friday, Yoga Flow from 9–9:50AM & Sound Path Meditation from 10–10:35 AM
Saturday, Yoga Flow from 9–9:50AM
Sunday,  Slow Vinyasa 9–9:45AM
Memorial Day Salute on Sunday, May 28th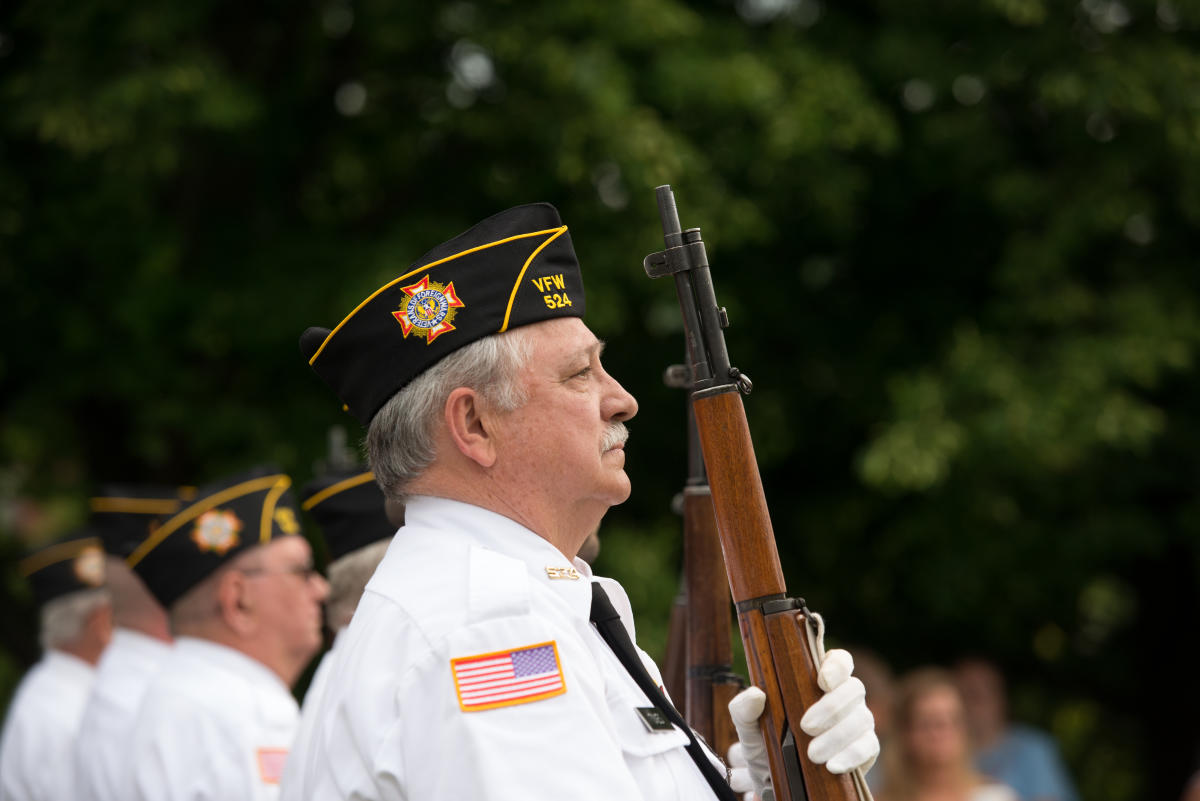 Location: Riverfront Centennial Park
In honor of Memorial Day, from 2:30–3 PM at RIverfront Centennial Park. There will be a reading of the names of local fallen soldiers featured on Gaffer District Gold Star hero banners, a 21-gun salute, and a Color Guard presentation. All are welcome to come and honor those who made the ultimate sacrifice for our country.
So, whether you're an art connoisseur, a young family looking for kid-friendly fun, a shop-a-holic, a foodie, or honestly, if you're all of the above, then GlassFest is for you! We can't wait to kick off our event season with you.
To get the most current updates on all things GlassFest 2023, make sure to check out our Facebook Event Page here as well as follow us on Instagram where we are very active posting on our stories!
784 County Rd 64

(607) 937-6292
Simmons-Rockwell is the Home of Ford, Nissan, Hyundai, Chevrolet, Buick, GMC, Cadillac, Ram, Subaru, Mitsubishi…