Summer is in full swing, and there's no better place to experience the vibrant spirit of the season than in downtown Corning, N.Y. From the Corning Farmers Market to live music concerts and community events, our charming city offers a delightful array of activities for everyone to enjoy. Whether you're a local or a visitor passing through, here's your guide to the exciting events happening in downtown Corning this summer.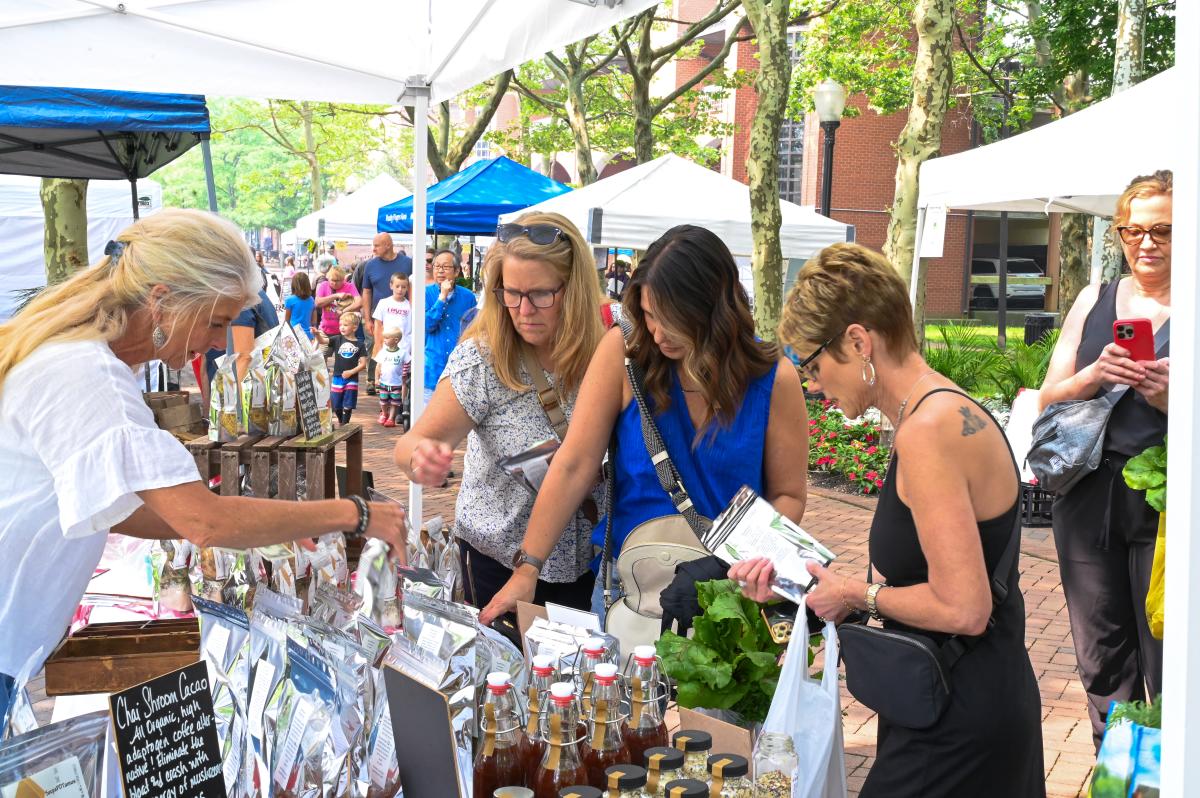 Every Thursday from 10 AM to 3 PM, head down to Riverfront Centennial Park to immerse yourself in the Corning Farmers Market. With over 20 unique vendors, this market is a treasure trove of fresh produce, beautiful flowers, art, homemade goods, self-care treats, and much more. Explore the market, indulge in delectable local delights, and discover unique items that will make your summer unforgettable.
But wait, there's more! Starting on June 29, the Corning Farmers Market will host a special Scavenger Hunt series made possible by East Farmers Credit Bank. Join in on the fun every other Thursday during the market to uncover hidden treasures while supporting local businesses.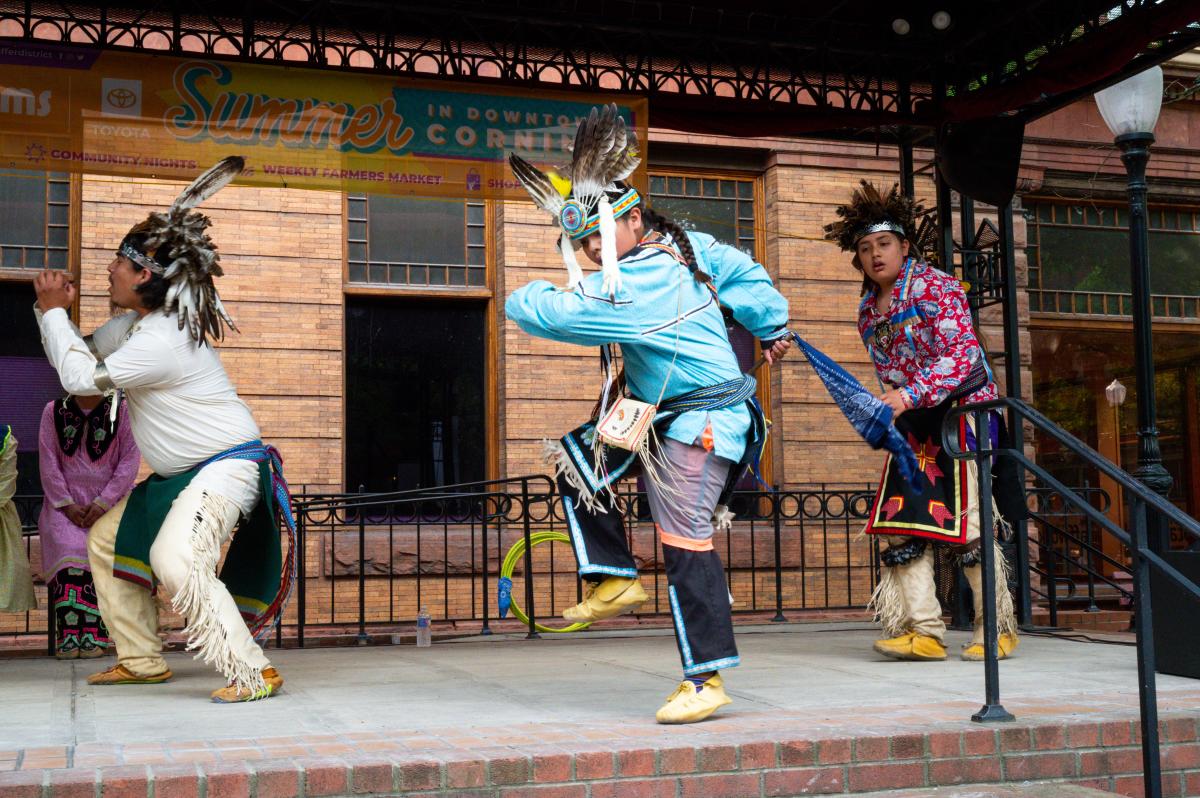 Get ready to groove to the rhythm of local and regional artists at the Music in the Square series. Every Thursday night from 6:00 to 8:00 PM, Centerway Square becomes the stage for an unforgettable musical experience. Starting on July 6 and continuing through the end of August, these concerts are FREE for all to enjoy. Bring your friends, family, and a picnic blanket or chair to bask in the melodic ambiance of Corning's Centerway Square.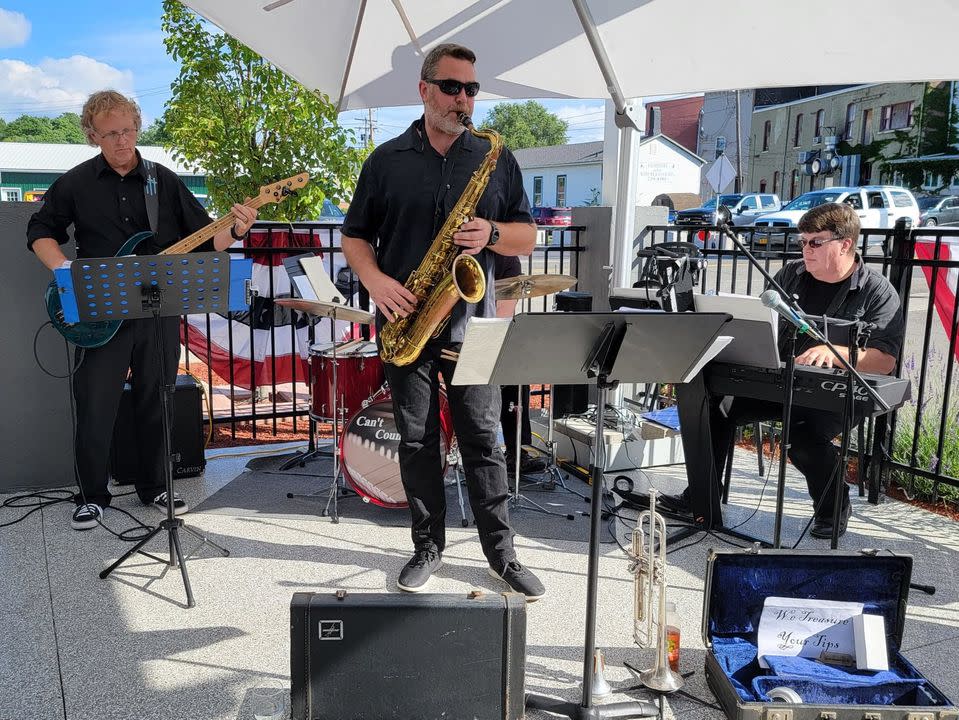 Beginning on July 11, the Callahan and Hooey parking lot (located at 8 E Pulteney) transforms into a hub of musical talent for the Northside Music Series. From 6:00 to 8:00 PM, catch free performances by local and regional artists that will leave you feeling uplifted and inspired. This series is a fantastic opportunity to discover new sounds and support the thriving music scene in downtown Corning as well as our Northside businesses.
Community Night Events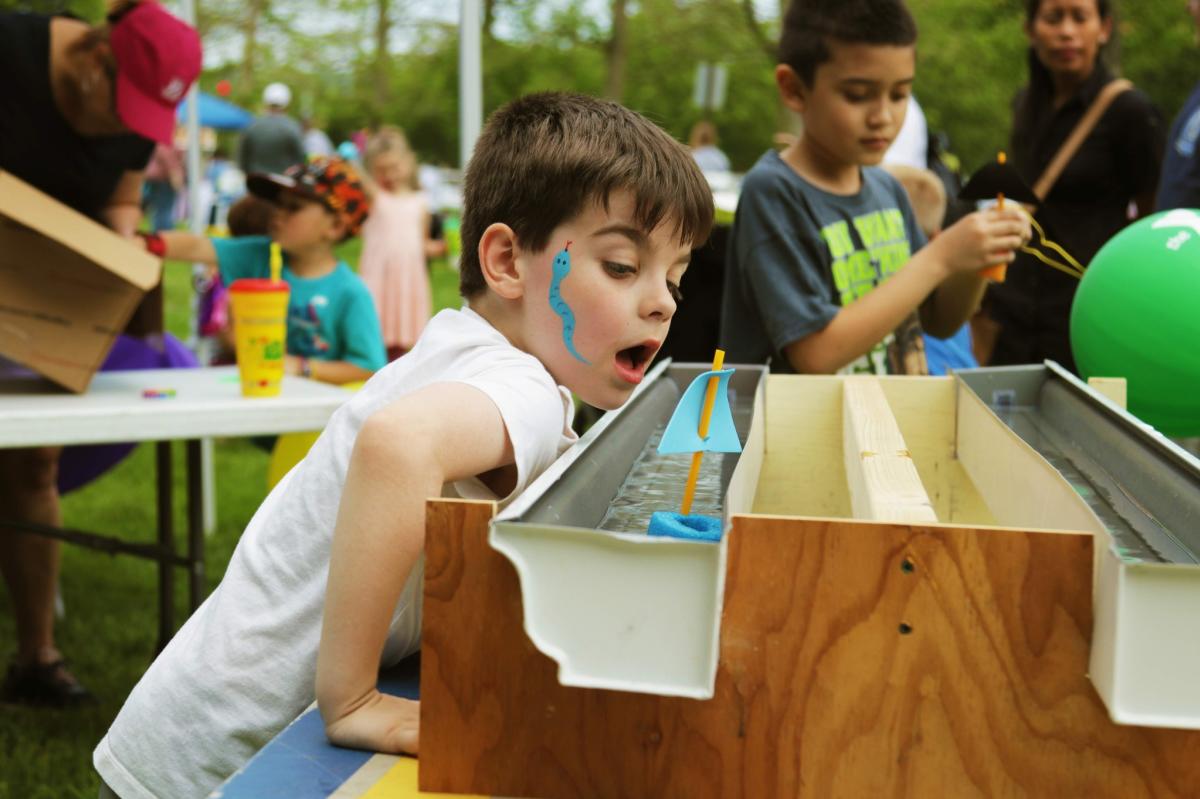 Prepare for two extraordinary evenings filled with entertainment, live music, and family-friendly activities. First up is Cruisin' Community Night on July 28, on Bridge Street from 5:00 to 9:00 PM. Jam out to the opening band, Chasing Neon, from 5:00 to 6:30 PM, followed by the headliner band, Blue Eyed Soul, from 7:00 to 9:00 PM. Kids can participate in the fan-favorite Power Wheels Challenge. Click here to sign up your child for the race, and if they don't have a power wheel vehicle but still want to participate, indicate it on the form, and one will be provided for them.
The second Community Night, Bites on Bridge, will take place on Friday, August 25, from 5:00 to 9:00 PM, also on Bridge Street. Indulge in delicious food from Gaffer District restaurants and local vendors while enjoying live music by the talented band Double Barrel from 5:15 to 8:45 PM. These community nights are cherished downtown traditions that create a sense of togetherness and celebration that you won't want to miss.
Story Time in the Square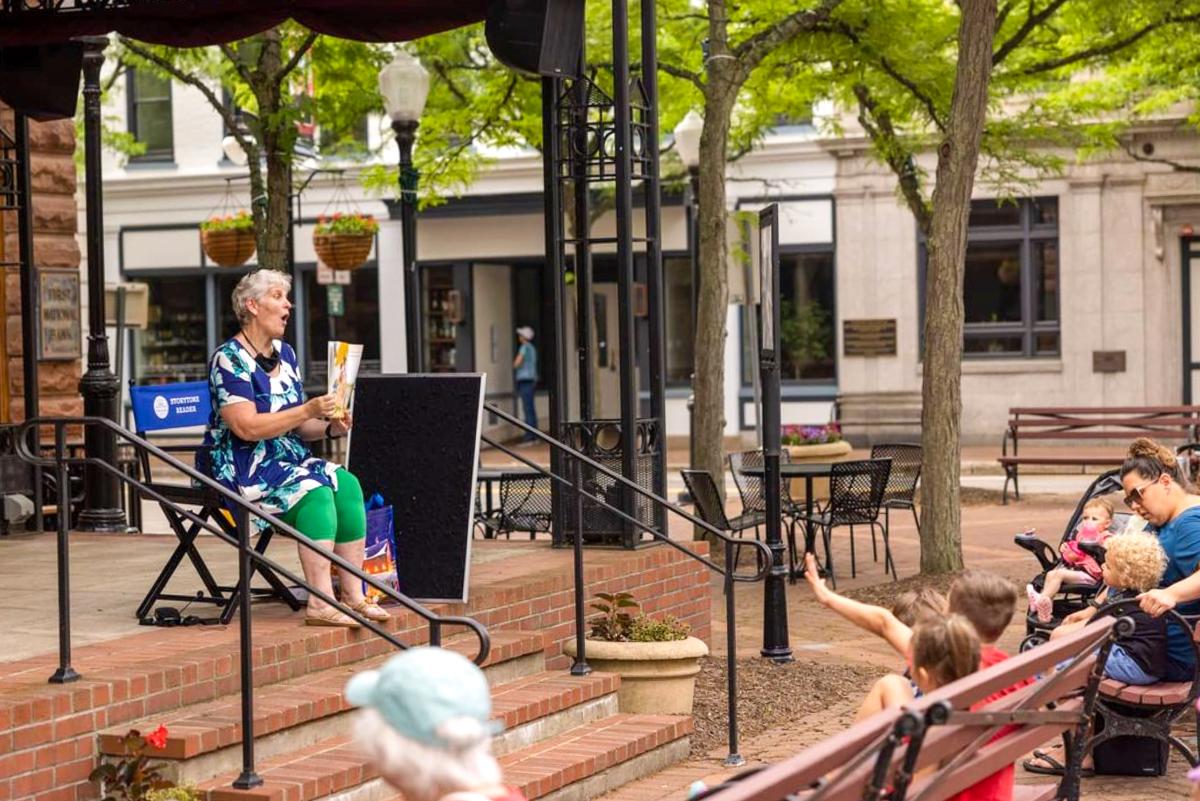 Presented by the Southeast Steuben County Library, Story Time in the Square offers a captivating experience for families. Bring your little ones to Centerway Square every other Tuesday through the end of August for a free story hour. Miss Sue, renowned for her enthusiastic storytelling talents, will captivate the minds and hearts of kids of all ages. For a full list of story time themes, click here and prepare for magical moments with your children.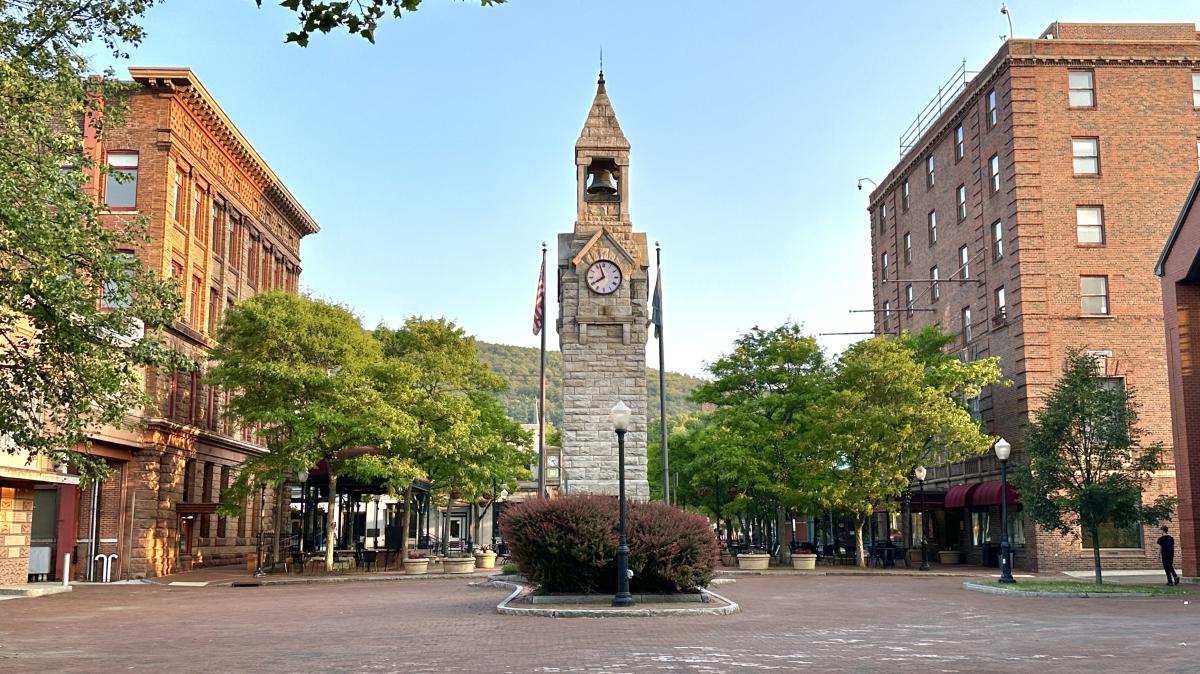 Downtown Corning, N.Y, is the place to be this summer, bursting with an array of events and activities for all ages. .
We want to extend a heartfelt thank you to our sponsor, Williams Toyota, for making these events possible. Their support and dedication to the community help create unforgettable experiences and bring joy to the hearts of residents and visitors alike. Without their generosity, none of this would be possible.
Come and experience the magic of downtown Corning this summer. Plan your visit today and discover the charm and excitement that awaits you in this delightful city.
We can't wait to see you in downtown Corning!
We'd love to see your memory-making moments in our beloved Crystal City. Tag us on Instagram and Facebook @gafferdistrict and use #explorecorning for a chance to be featured!